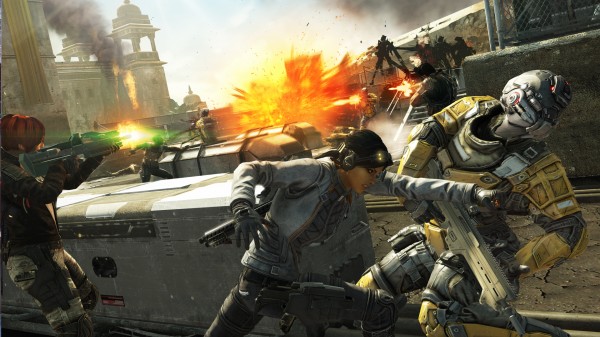 Insomniac GAmes and EA's newest IP Fuse has been given an official launch date in Australia and New Zealand. The game will be released on May 30th in Australia and May 31 in New Zealand.
Fuse stars Dalton Brooks, Izzy Sinclair, Jacob Kimble, and Naya Deveraux in their battle to protect human kind from an alien invasion. All four must work together to survive. The game is designed to be played with friends or alone with the ability to take control of any of the four characters at the most critical moments.
Those who pre-order Fuse will get four Hyperion Prototype Agent Armor Skins, four Hyperion Prototype Weapon Skins, and the Quickdraw team perk.
Fuse will be released on Xbox 360 and PlayStation 3. Find out more about Fuse at the official website.