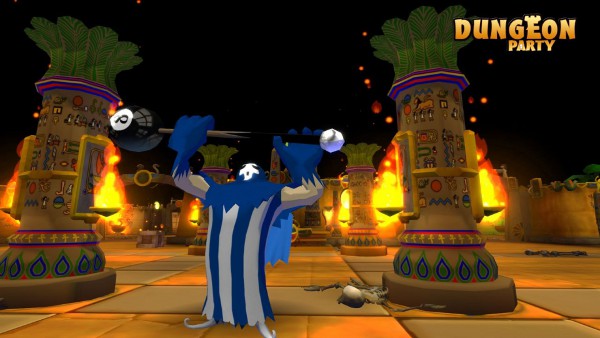 Maybe you remember and maybe you don't, but Dungeon Party was initially released back in 2009 teams of up to 5 players each went at it to do the only thing people ever really go into dungeons for . . . Treasure!  Well, now it is 2013 and independent developer Cyanide Studio has re-released the free-to-play game onto Steam to be enjoy once again by original players and new alike.  Players get to choose a character and pick out accessories to use in-game, then while playing earn experience to get even more accessories to aid in future games.
What adds more into Dungeon Party than the standard dungeon diving affair, isn't that the two teams are competing against each other, but that the teams are also competing for the treasure chests love!  What does the treasure chest love?  Long walks out of the dungeon and killing enemies apparently.
Players can try Dungeon Party out for themselves from Steam HERE and as an added bonus will receive 5 Cyans credit for joining in before March 31st, 2013.  Not sure enough yet?  Check out the gameplay trailer embedded below to get see it in action.