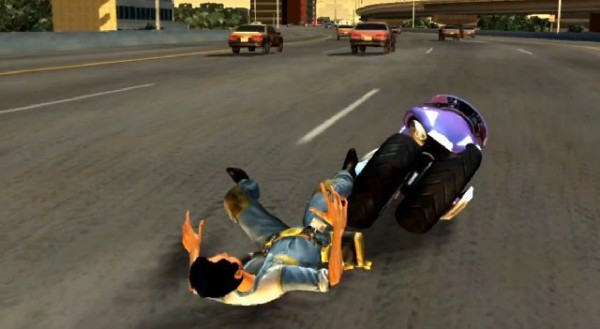 Twisted Pixel have announced that they have cast the lead role in their upcoming video-game LocoCycle. The role of the character Pablo will be played by none other than Freddy Rodriguez.
Rodriguez has previously starred in hit TV show Six Feet Under and a film called Planet Terror. The character Pablo is a mechanic who gets involved with Lisa Foiles' character I.R.I.S. as her ally after his pants leg is stuck to her rear axel.
Twisted Pixel also revealed that they will show more of LocoCycle than ever before at the PAX East event. You can see Pablo in the images below hanging from I.R.I.S' axel.
What do you think of LocoCycle and the newly revealed character of Pablo? Let us know in the comments section below.