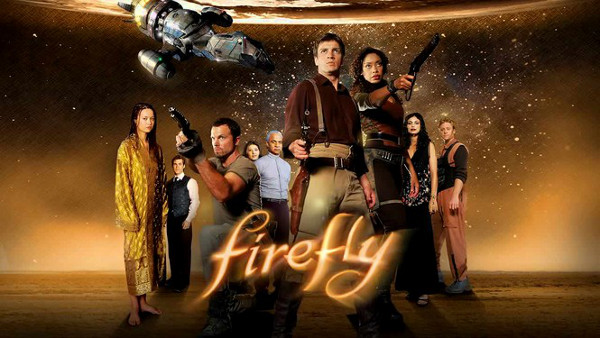 Oh. My. God. I'm weak at the knees already. Firefly is coming in a super shiny collectors edition exclusively for Australian and UK audiences. This is the kind of thing that you'd barter your dog for after the apocalypse happens.
There's a lot of special features for you here so you can dig into the expanded universe of Firefly. There's the usual 'making of' and gag-reels but there's also some reunion footage, a special about the fair ship Serenity and a few extra little bits from people involved in the show. If you're already a fan, add this to your 4 or 5 other additions of the series. If you're not, this set will give you everything you require for your new life of awkward Joss Whedon worship.
The blu-ray special edition is exclusive to JB Hi-Fi and can be purchased from the 10th of April, pick it up now while stocks last.