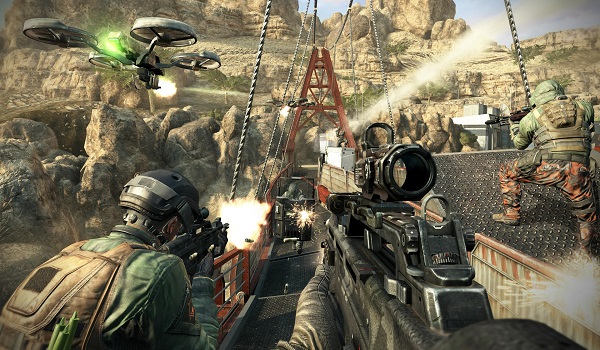 The top Call of Duty teams from Australia and New Zealand are set to battle it out on the 15th of March to decide which two teams will progress to the finals. The two winning teams will then travel to LA to face off in the Call of Duty Championship of 2013, presented by Xbox tournament. After some lengthy and suitably brutal qualifying matches, the teams that will compete in tomorrow's tournament are:
Seraphic Nexus
Immunity
Insurgency
Cruelty Incarnate
AuRa eSports
Uprising
Adamant
Hostile
Interested gamers that want to watch the LiveStream and the games as they happen can head on over to Twitch TV ,while all the up to date rankings, leader boards and stats on the Championship by Xbox can be found at Call of Duty ELITE and the Australian Cyber League websites.
Can't get enough Call of Duty? Tune in next week to check out two major eSports comps, which feature 16 more teams in their battle for a position in the Call of Duty Championship's. The Major League Gaming 2013 Pro Circuit Winter Championship of Dallas, Texas occurring from March 15-17th, and The Electronic Sports League World Championship tournament, from March 16-17th, located in Cologne, Germany. With each competition earning an additional eight teams their place and their trip to Hollywood.
The full Call of Duty Championship begins in early April, with developers Treyarch and publishers Activision eager to see just which team will come out on top as the best Call of Duty: Black Ops 2 players in the world and earn their share of a one million dollar purse.
The Future is Black.