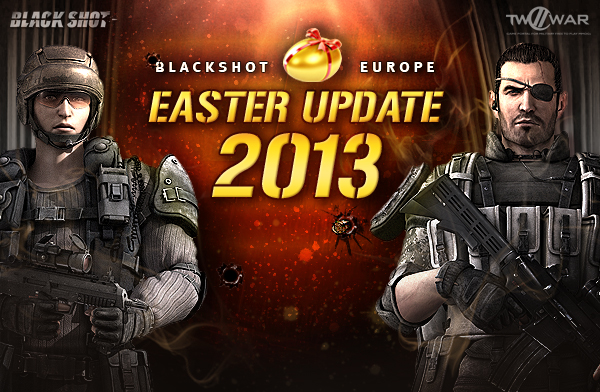 eFusion MMOG, a European publisher of massively multiplayer online games, earlier announced that special Easter contents and events have been launched in their free-to-play MMO FPS BlackShot Europe.
BlackShot Europe has been updated with a seasonal Easter theme which brings new in-game content for players. Players can enjoy two new maps, one is LRT in Team flag mode which is based on the Malaysian model of the Light Rail System. The other is the modified Factory map in Team Death Match mode. A new sniper rifle, a new SAW and a new rifle have all also been added to the weapon store.
In extra special Easter seasonal style, at the launch of the update the game is holding a special egg-hunting event in game. Those who play BlackShot Europe every day for five days in a row can receive Daily Easter Eggs, which  inside players can find some terrific items during the Easter season. As some added fun, players can wear in game Bunny ears and also explode Easter Egg Grenades instead of regular ones.