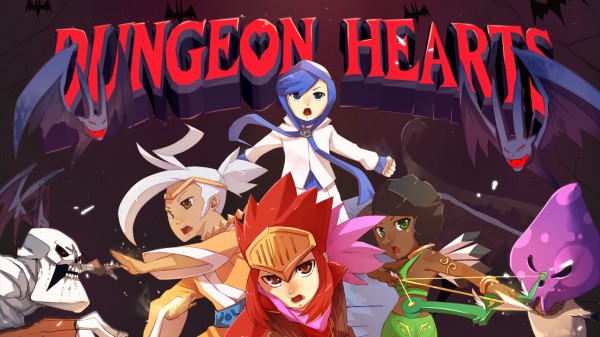 Dungeon Hearts, the recent game from Cube Roots and Devolver Digital, has been unleashed on the world today for PC, Mac, and iPad.
But what, you may ask, is Dungeon Hearts? In a bid for what may one of the most unique combat mechanics in years, Dungeon Hearts blends the strategic combat of a roleplaying game with the frantic pace of a match-three puzzle game. The end result is a fascinating, imaginative, and challenging experience like nothing you've seen.
Players will combine dozens of different runes that flow along the never-ending Fatestream to unleash wild attacks and debilitating combos on anything in your past. You'll unlock new abilities, spells, and special attacks along the way too.
The game is available now on Steam and the App Store right for the price of $2.99.  Also be sure to check out the trailer for the game below.