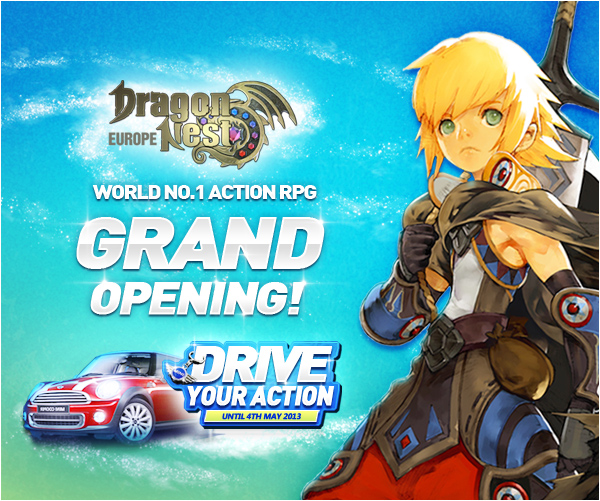 eFusion MMOG is celebrating the European launch of their free to play action RPG Dragon Nest. The game was previously in closed beta with over 8000 users online. All accounts participating in the closed beta have not had their accounts reset. There are currently over 800,000 players worldwide.
To celebrate the launch, eFusion MMOG is starting a contest for a MINI Cooper Roadster. To qualify, players will need to collect 50 MINI Cooper Keys in game and invite five friends to the game. The winner will be randomly selected in May. In addition to the contest, players can get a special in game pet and earn extra rewards by participating in guilds.
Check out Dragon Nest here.