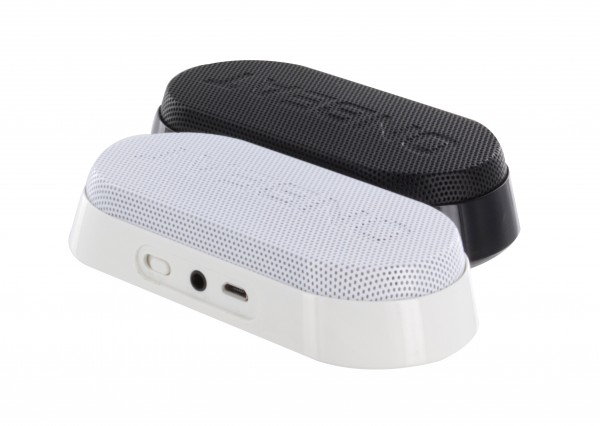 Not a fan of headphones? Tired of your phone or tablet's crappy little speaker? Divoom has started pre-orders for their new Bluetooth enabled speakers designed for mobile gamers.
The Divoom ONBEAT-X1 speakers is a portable speaker that accepts input via 3.5mm audio cable or Bluetooth and is available in black or white. It can be attached to any hard and flat surface with three suction cups built into the bottom of the server. It features a "Vibration Bases" feature that will allow the bass to vibrate the speaker. The lithium ion battery is rated for eight hours of continuous use and recharges via micro usb.
Pre-order a ONBEAT-X1 at Amazon here. The speakers will ship on March 27th and costs $39.99.