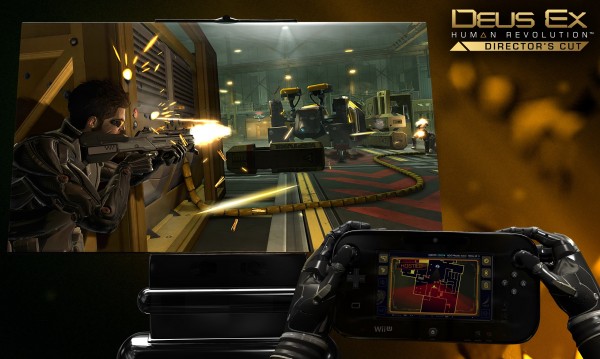 Yesterday it was rumored that Deus Ex: Human Revolution would be coming to the Wii U and today Square Enix confirmed that rumor and released various details about the game. Deus Ex: Human Revolution – The Director's Cut as it is called will be a Wii U version of the game that features various touch screen features such as touch screen hacking, interactive map editing, sniping, grenade throwbacks and more.
The game will also feature something Square Enix is calling "in-depth Miiverse integration" as well as developer commentaries, in-game guides and overhauled boss fights for everyone who complained about it. It will also support improved AI, a few visual improvements and more game balances.
Also included in Deus Ex: Human Revolution – The Director's Cut is the Tong Rescue Mission and Missing Link DLC chapter, both of which have been "integrated seamlessly into the narrative flow" of the game.