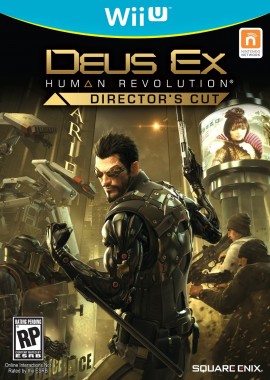 It seems incredibly likely that the Wii U will receive yet another port of a game released earlier on rival consoles.
Deus Ex: Human Revolution Directors Cut has been listed on Amazon for a May 7 release in the states and is set to host many improvements, pack in additional content and make use of Wii U's unique features. Not many specifics are detailed but the GamePad will apparently be used as Adam Jensen's newest augmentation, the "Neural Hub".
Although no official word has come forward from Square Enix, this is very likely to be true as the Australian ratings board recently approved a rating for an updated version of the game and Amazon has listed official box art.
The Wii U's unique control scheme could help put a new coat of paint on this older title and immerse players further in the world of Deus Ex. Let us know in the comments what you think about this Directors Cut and about the Wii U receiving yet another port.