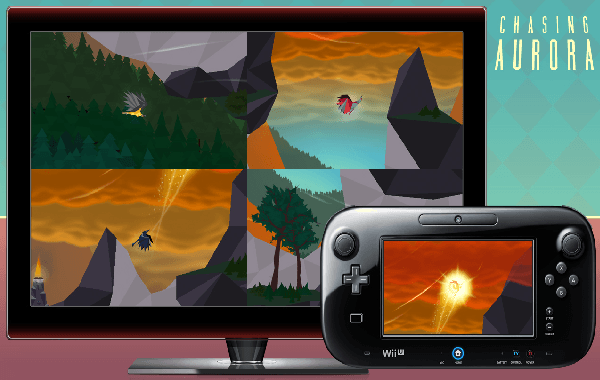 Broken Rules has launched a new update for its Wii U title Chasing Aurora. Players in North America, Europe, and Australia can download the update from the Nintendo e-Shop starting from today. The update includes a variety of new features and improvements to the game including:
Better scoring in Tournament

More fun for two players

Better progress in Challenge

No more framerate hiccups

Faster loading times

Wii U Pro controller support
Further information on the update can be found on the official Broken Rules Development Blog.
That's not all though, a free demo to Chasing Aurora is also available for those who want to sample the title. The demo features the multiplayer game mode Freeze Tag and four single player challenges. It is playable by 1-5 players.
To celebrate the release of the demo and the update, Chasing Aurora is 50% off ($7.49) on the store until the 21st March.
Broken Rules staffer Martin Pichlmair admitted that he had "higher hopes" for the title upon its release on the Wii U. This update and sale will hopefully provide a boost in sales for the game.