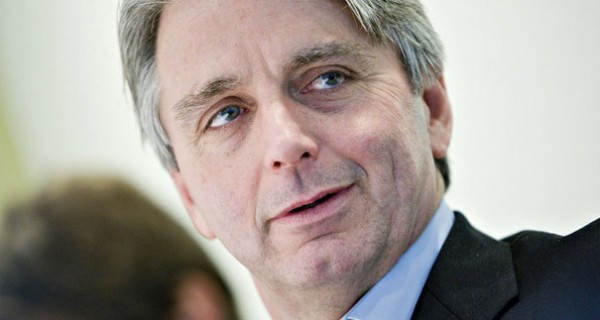 Today John Riccitiello's resignation as CEO of Electronic Arts was announced. He has been CEO since 2007 and his actions in this position have been controversial to many gamers and fans of EA's IPs. At the moment, things are being handled by Larry Probst who was appointed Executive Chairman as of today.
"We thank John for his contributions to EA since he was appointed CEO in 2007, especially the passion, dedication and energy he brought to the Company every single day […] John has worked hard to lead the Company through challenging transitions in our industry, and was instrumental in driving our very significant growth in digital revenues. We appreciate John's leadership and the many important strategic initiatives he has driven for the Company. We have mutually agreed that this is the right time for a leadership transition." Said Larry Probst, current Executive Chairman.
Mr. Riccitiello has admitted in his letter of resignation that he takes the blame for the financial short comings of EA.
My decision to leave EA is really all about my accountability for the shortcomings in our financial results this year.  It currently looks like we will come in at the low end of, or slightly below, the financial guidance we issued to the Street, and we have fallen short of the internal operating plan we set one year ago.  And for that, I am 100 percent accountable.
Perhaps this is a light at the end of the tunnel for EA. Maybe with a change of leadership, many of the problems consumers hate about EA will be resolved. Or maybe this is just cutting off the head of the hydra. It also seems that maybe him taking the blame for all of EA's poor business might be a scape goat. He has been the face of many of the problems people have with EA, maybe EA thinks that if they change that face the hate will go away. Hopefully this is not the case, and business practices do change for the better. The best way for EA to get better business, it so do better business.