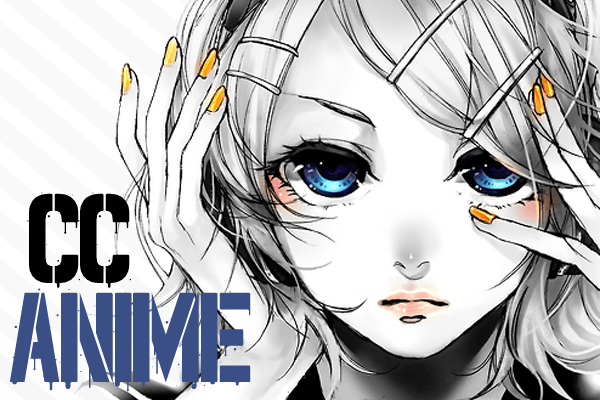 Welcome to a monumental episode of CC: Anime, Capsule Computers Anime Podcast! In our fifteenth episode, the CC: Anime crew discuss the latest anime and manga news, the Spring 2013 season, answer your questions and talk it up with special guest Guardian Enzo. We also have a prize giveaway of Tiger & Bunny Part 1 on DVD thanks to our sponsor Siren Visual, find out how to enter here.
Cast: Luke Halliday, Travis Bruno, Benjamin 'Linkage Ayexe' Webb, Jahanzeb Khan and special guest Guardian Enzo
We hope you enjoy CC: Anime Episode 15, be sure to let us know what you think.
• Subscribe to our iTunes Podcast Channel
• Subscribe to Podcast RSS Feed
• Download the Episode directly – (right click and save as)
Stories covered in this podcast:
– Media Blasters hits rock bottom, loses rights to multiple series
– Kuroko's Basketball threats surface yet again
– One Piece joins Toonami line-up
– New series from Toradora creator gets anime adaptation
Special Guest – Guardian Enzo:
Guardian Enzo is the man behind the blog Lost in America and a regular contributing writer for the wildly popular Random Curiosity. He is considered a pillar of the anime community with many turning to Enzo for his in-depth analysis and insight. Providing anime watchers with his weekly reviews on a plethora of ongoing series, Guardian Enzo is a passionate writer who is highly regarded by anime fans across the globe.

Where you can find Guardian Enzo:
Lost in America Blog
Random Curiosity
Guardian Enzo on Twitter
Interact with CC Anime:
CC Anime on Twitter: @CCAnimeOfficial

Send all your anime, manga or podcast questions, suggestions and feedback to anime@capsulecomputers.com
—–
Thanks for listening. Copyright Capsule Computers Pty Ltd – All Rights Reserved