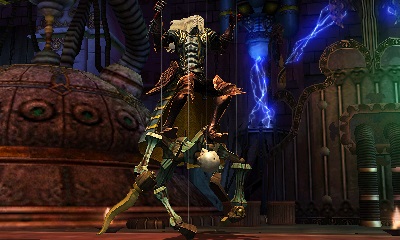 It's that time again folks. Time to ready those eShop spacebucks and download the latest offerings from Nintendo and friends. This week, it's all about the demo. As of today, those anticipating Castlevania: Lords of Shadow – Mirrors of Fate can snag up the demo ahead of the March 5th release – to which it will be available for a full retail or digital purchase.
Speaking of demos, BIT.TRIP Presents… Runner2: Future Legend of Rhythm Alien is available on the Wii U in demo and full form this week, bringing about the sequel to the cult classic indie release.
More you say? Well, Majong fans will be happy to know that Mahjong Mysteries – Ancient Athena is available on the 3DS eShop for $4.99, while Coaster Creator 3D can be snagged up for $9.99. On the DSiWare front, Easter Eggztravaganza shares the  upcoming holiday with all for $4.99, and Retro City Rampage makes it's long awaited WiiWare debut on the Wii for 1000 Points.
Not a bad lot at all. Go out and download away folks, and let us know your pickings in the comments for this week's digital offerings.