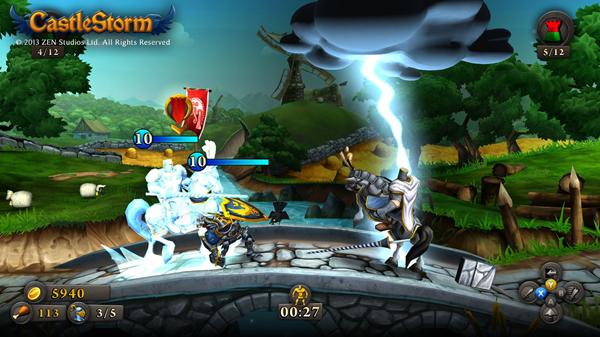 Zen Studios have revealed the details of their upcoming title CastleStorm's multiplayer modes. The game is a 2D real-time strategy physics-based destruction game from the people who brought us the excellent arcade pinball series Zen Pinball.
CastleStorm is filled to the brim with exciting multiplayer and co-op gameplay modes for players to sink their teeth into. Both multiplayer and co-op modes can be played both locally through split-screen play and online.
The modes available in CastleStorm are as follows:
1 vs. 1 split-screen mode: Classic deathmatch style combat with the goal of destroying your opponents castle. One side plays as the noble Knights and the other plays as the dastardly Vikings.
Survival Co-op: Team up with your friends to take down waves of enemies.
Last Stand Co-op mode: Fight off waves of enemies and stay alive as long as you possibly can.
Zen Studios have released a new trailer which details the multiplayer and co-op aspects of CastleStorm. You can see the multiplayer trailer for CastleStorm below. For more information on CastleStorm be sure to check out the official website here.