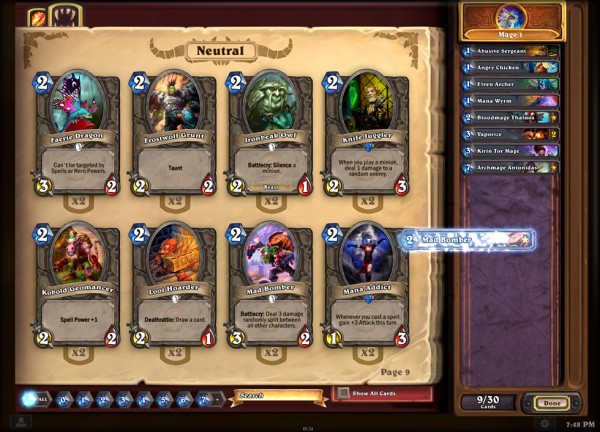 Hearthstone: Heroes of Warcraft is going to be a free to play card game available on Windows, Mac, and iPad. You can sign up for the Beta right now at the Hearthstone website here.  The game is designed to be deceptively simple and engaging to players of all backgrounds.
This particular game is meant to be much more accessible than Blizzard's other titles. Hearthstone is made to have the option to pick it up for a quick game, and then put it down. There will be a Play Mode, where you can play online against other people with your own deck. Or you can use the Practice Mode to play against the computer. A third mode is The Forge, where you build a deck from random cards and get matched with a player with a comparable deck.
If you want to see the developers talk about the game in detail in their own words, watch the video below.