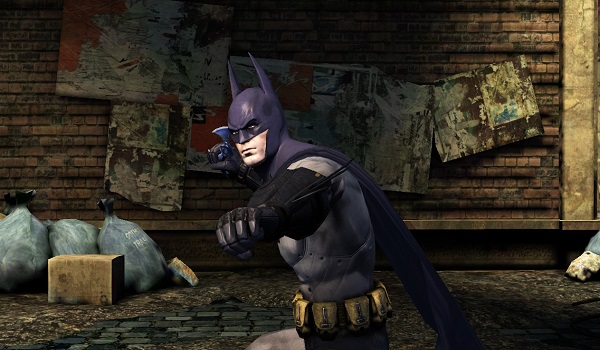 If you've been eager to try out the mobile version of Batman: Arkham City because you can't get enough of it or Scribblenauts Remix looks really appealing because you're some sort of gaming DJ and an Android has held you back, well good news everyone! The two popular titles, originally only for those with an iOS device, can now be found in the Amazon AppStore.
In Batman: Arkham City Lockdown players must track down and defeat the many infamous thugs and iconic villains from the Batman Universe who have escaped Arkham. Featuring high-end graphics (at least for a mobile device) and some intense looking combat, Lockdown will pit all of your tactics and skills against The Joker, Two-Face, Deathstroke and many, many more.
Scribblenauts Remix focuses on the unique ability to write any word, bring that word to life as an object and then use them to assist with in-game puzzles and enemies. Gamers are restricted only by their own imagination in a combination of puzzles from Scribblenauts and Super Scribblenauts, and in a franchise that has won over 50 awards and sold more than 6 million units, you may just want to sit up and take notice.
Batman: Arkham City Lockdown is ready and waiting for immediate download, while unfortunately Scribblenauts Remix will actually become fully available on the 7th of April. Get your cowl and pen ready!