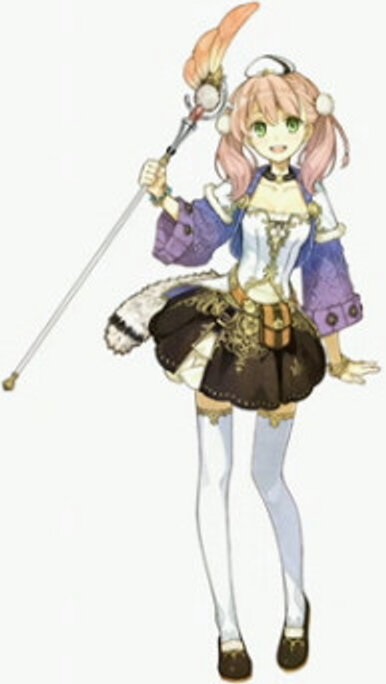 Yesterday we reported about a special event held in Akihabara where Gust revealed that they were working on another Atelier game. At the time, we saw some small photographed footage of the game and learned that it is currently being called "Project A15."
Well today the teaser trailer for Project A15 was uploaded to the internet and you can check it out below and an image showing the complete character design of the main character has also been revealed which you can see to the right.
Also it is now known that Hidari, the character designer for Vividred Operation, Sasami-San and Fractale, has returned to work on the character design and Rie Murakawa who voices Vividred Operation's Aoi will be voicing the yet to be named heroine of the game. More information is still set to be released next week on March 28th's issue of Dengeki PlayStation magazine.