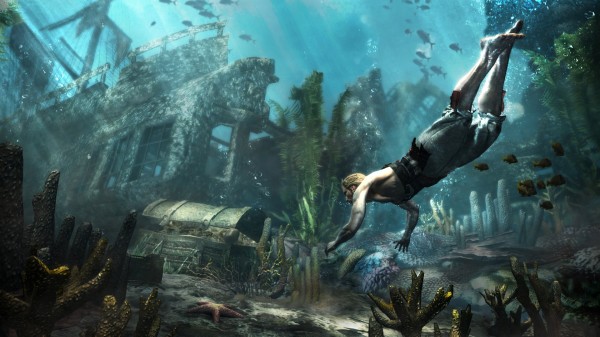 Ubisoft has just released the anticipated Gameplay Reveal Trailer for Assassin's Creed IV: Black Flag! You can view the footage at the bottom of this article.
The 2 minute video shows many facets of the pirate assassin Edward Kenway's life, as a narrator describes the features and possibilities in the game for us players. What is still intriguing to me is the relationship between the "infamy and riches" hungry Kenway and the legendary Black Beard, who we've seen in the announcement trailer previously.
The two are briefly shown conversing in this trailer, but there is no vocal track. We'll just have to wait and see. However, this video has plenty of revealing snippets, such as a better glimpse at the ability to dive and retrieve treasure from underwater and the fact that sharks can and will attack you whilst doing so; uncharted territory for the franchise, but the fresh addition is definitely welcome.
Again, check the Gameplay Reveal Trailer out below and let us know what you think in the comments!