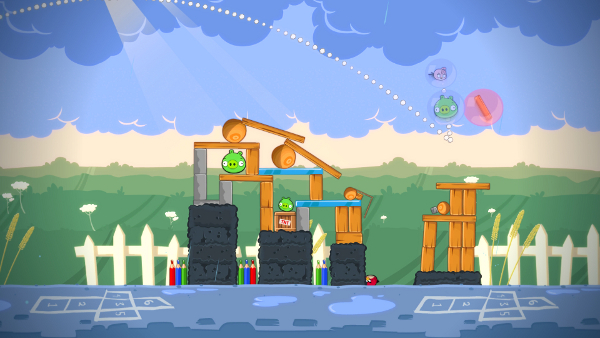 The Angry Birds have invaded every aspect of gaming and even the console version is being expanded.  Angry Birds Trilogy has been on our consoles for a while so it only makes sense that it'd eventually have DLC like many other games on the platform. Angry Birds fans can now access the 'Fowl Tempered Pack' via download on the Xbox LIVE Marketplace and the PlayStation Network.
135 new levels have been added to popular episodes Back to School, Bad Piggies and Haunted Hogs. That's not all, a new bird named Stella, the Pink Bird, has been added to the game and it has the ability to trap objects in a bubble and then hammer them into the ground.
The Angry Birds trilogy combines Angry Birds, Angry Birds Seasons and Angry Birds Rio into a single title for Xbox 360 and PlayStation 3, both of which have motion control capabilities.
The Fowl Tempered Pack for 360 can be found here for 400 Microsoft Points while the PS3 version can be found here and costs $4.99.