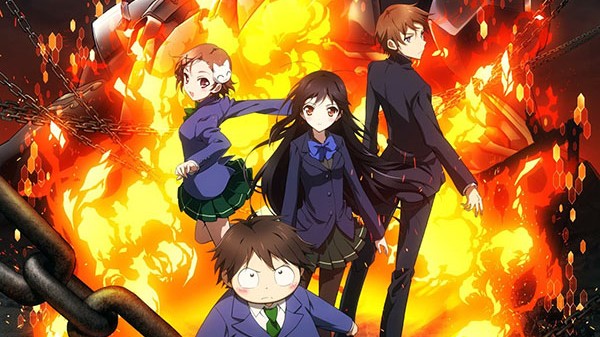 Virtual MMO anime Accel World will start streaming on North America's Neon Alley service by Viz Media on April 19, with a list of voice actors revealed. The English cast include:
Haruyuki Arita – voiced by Erik Kimerer
Kuroyukihime – voiced by Kira Buckland
Takumu Mayuzumi – voiced by Lucien Dodge
Chiyuri Kurashima – voiced by Michelle T. Hseih
Niko – voiced by Sarah Williams
Accel World is set in the near future where a heads-up-display for every individual, linked to an online network, is now a reality. Haruyuki Arita is the typical overweight kid whose self esteem is challenged by constant bullying and is forced to indulge in virtual games to escape from reality. By chance, the most popular girl in the school Kuroyukihime takes interest in him and introduces him to a virtual reality called the Accel World. It is here that opponents don their aliases and battle each other in arenas for supremacy.
Alongside Accel World, Neon Alley will also begin streaming the English dub of Fate/Zero and Zetman on the same date. Neon Alley is a streaming service exclusive to North America available for US$6.99 per month and airs other popular anime television series such as Naruto Shippuden, Bleach and One Piece.