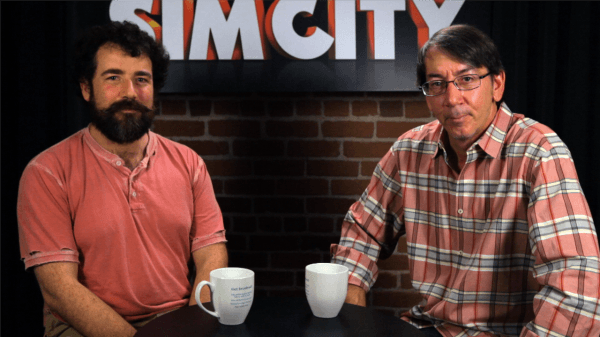 For gaming nerds, this is pretty cool to witness…Will Wright, the creator of the original SimCity back in 1989, interviewing the creative director of the upcoming SimCity reboot, Ocean Quigley.
During his stay as special guest at the SimCity team's studios, Will received the opportunity to poke, prod and tinker with the current (at the time) build of this new iteration in the series. It was also a great chance to catch up with some of his former Maxis colleagues, of which Ocean is one.
Please check out the video interview below this article to see the two talk about the history of SimCity and the ways that Will was pleasantly surprised to see this new SimCity evolve his original visions for the franchise. SimCity will be released on March 7th here in Australia and March 8th in New Zealand on PC and Mac.