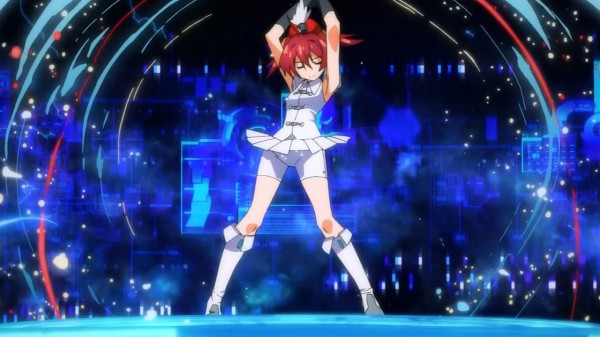 It looks like fans of the Vividred Operation anime will have a video game based on the series to play sometime in the future. Today it was discovered in Dengeki PlayStation by Game Nyarth that Namco Bandai will be producing a 3D action game that will include all of the girls from the anime.
Details are a bit scarce at the moment, but according to Nyarth's description, the developers are aiming to faithfully reproduce the anime and they are also highlighting how the characters' thighs will be given special attention. Having seen the anime, which has more than its fair share of butt and thigh fan service, this should certainly please fans.
From the looks of the scan, which you can see below, players will fight against large bosses while flying freely in the sky. It will also apparently feature adventure game style conversations that will feature branching dialogue. Expect more info soon.