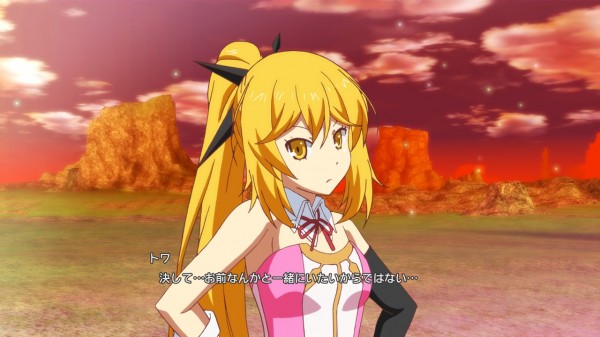 Yesterday NIS America held a special press event in California and at this event the company announced a rather surprising acquisition. We've heard various rumors from Namco Bandai and Imageepoch in Japan mentioning that a certain title called Toki to Towa would be heading overseas eventually, however until yesterday it was simply a hope fans of JRPGs held within their hearts.
At the event yesterday NIS America announced that they will be releasing the title in North America under it's predicted English name Time and Eternity. The title will be released sometime this summer exclusively for the PlayStation 3. Time and Eternity is designed to look like an anime and features HD animation throughout every aspect of the title.
The company also released the below trailer which is narrated by someone who sounds exactly like Ian Sinclair's voicing of Toriko. For additional coverage of Time and Eternity from when it was only available in Japan, check here. The company also mentioned that they would be releasing all of the game's downloadable episodes, even the ones featuring some rather naughty looking content. Anyways, expect Time and Eternity sometime this summer for $49.99.