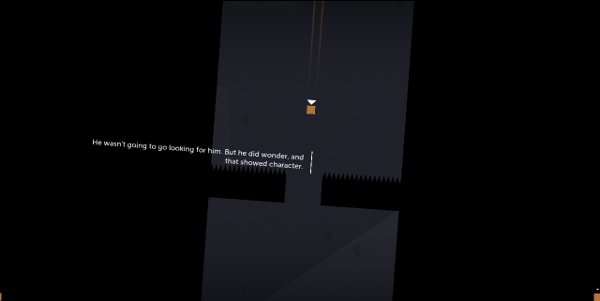 Things are looking pretty well for Mike Bithell, the developer behind last year's indie hit Thomas Was Alone.  Now the indie title is moving past PC and Mac exclusivity onto the PS3 and PS Vita, also with cross buy.  Announced on Sony's own PlayStation Blog, Mike Bithell stated that Thomas Was Alone would be making the journey this Spring.
Even with how amazing the game was with its original release, the PS3 and PS Vita version will be adding even more to it in the form of a creator commentary, exclusive prologue DLC with a new character, and touchscreen support for the Vita.  Thomas Was Alone is an amazing game and story that players who missed it on PC/Mac should look forward its console release.
Don't believe how awesome a simple platformer can be?  It was my personal Editor's Pick for Capsule Computer's 2012 Game of the Year Awards whose review can be found HERE.