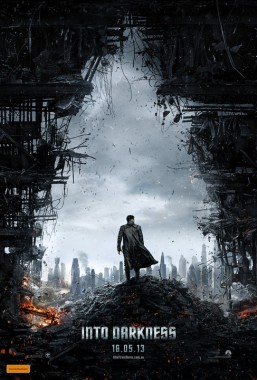 J.J. Abrams is one talented, busy and rich man.
He's also become a geek icon with the success of Star Trek, and with recent news that he will be directing Star Wars Episode VII, he may also be the one to bring peace to fans of the warring franchises.
First up on his plate, however, is Star Trek Into Darkness, the Super Bowl spot for which can be seen below.
Also check out the World War Z, Oz The Great and Powerful, Iron Man 3 and The Lone Ranger spots while you're at it.
And, if you're a fan of the franchise and are excited for this film, visit and 'like' the official AU Star Trek Facebook page. Star Trek Into Darkness hits Australian cinemas May 16th.
Now, enjoy!
Star Trek Into Darkness – Big Game Spot