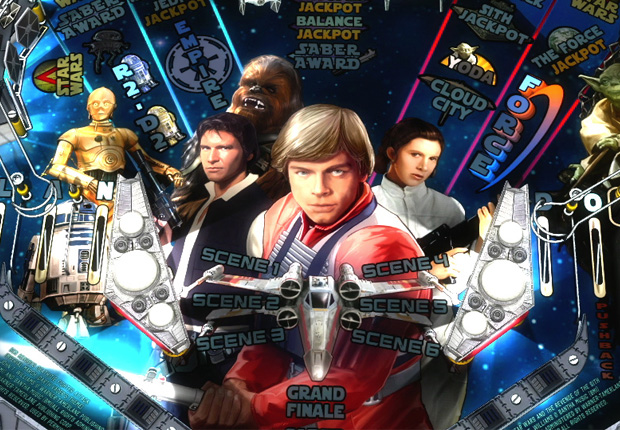 Zen Studios known for their legendary Zen Pinball series, has announced that the Star Wars franchise will be getting the Zen Pinball treatment under the title of Star Wars Pinball.
The new title Star Wars Pinball will be available on a variety of digital platforms and will feature 3 different pinball tables based upon different events in the Star Wars chronology such as Star Wars Episode V: The Empire Strikes Back, Boba Fettand Star Wars: The Clone Wars.
Star Wars Pinball hits digital platforms this month. Will you be picking up Star Wars Pinball? Are you excited to adventure into the wild world of Star Wars through the exciting medium of pinball? Let us know in the comments section below.