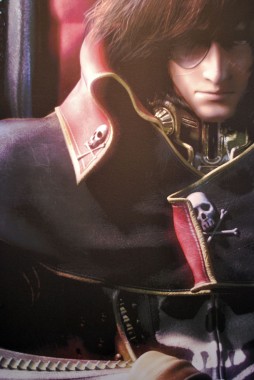 Harlock has captured the imagination of anime fans for that past 60 years since he debuted in The Adventures of Honeybee way back in 1953. The character has since gone through countless iterations over his 60 year long history, starring in such classics as Arcadia of my Youth.
Toei Animation announced back in 2010 that they would once again revisit the man who fights for no one's sake, only for something deep in his heart. Now we get a glimpse at the 2013 blockbuster film simply titled Space Pirate Captain Harlock.
The trailer for Space Pirate Captain Harlock can be seen below. Be sure to let us know what you think of this upcoming film in the comments section.