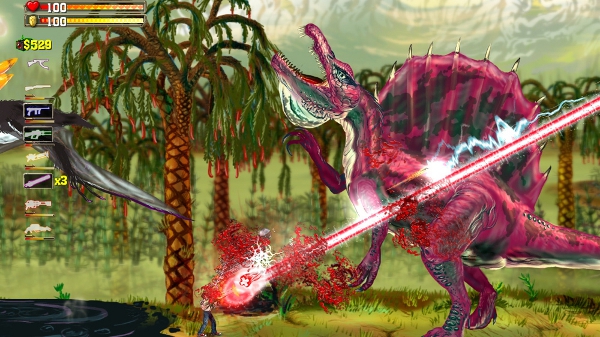 Fans of crazy action classic Serious Sam can get a small fix today now that Serious Sam Double D XXL has released onto XBLA.  Packed with additional content for the title that was originally released as part of the Serious Sam Indie Series, the game includes couch co-op and new missions, weapons, and enemies.
The key feature of Serious Sam Double D XXL is the Gunstacker, an item that turns plain old multiple guns in one stacked pile of firepower ready to shoot all at once.  Armed with such a powerful boon players should be able to take care of all those nasty enemies in the 2D shooter whether solo or with a buddy.
Serious Sam Double D XXL is available for XBLA priced at 800 MS Points HERE.  As well as a launch trailer to show off what the game has to offer, which players can find embedded below.