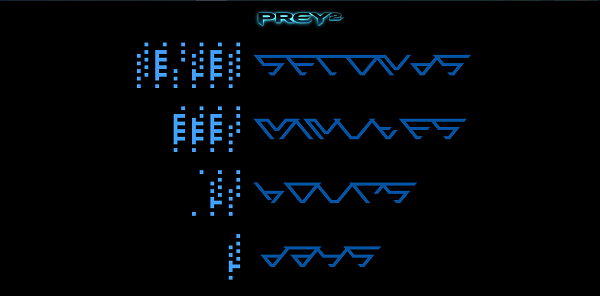 You may remember that not too long ago a teaser website for something many people thought alluded to Prey 2 had been posted online. The site with the title "Alien Noire" had references to the main character of the original Prey title, Tommy, hidden in the site's source code.
Well if you check out that Alien Noire website now, you'll notice that not only does it have a Prey 2 logo on top of it, but the company logos for Bethesda and Human Head Studios are also on the bottom of the site. While this should be an obvious clue to those looking forward to Prey 2, it seems Bethesda may not have a hand in things.
Speaking with Joystiq, a representative from Bethesda stated that "I don't know what that is or who is doing it. It's not something we're doing." While this could mean that the company was in the dark about the teaser site, it could be them simply remaining aloof concerning the website's origin and mysterious countdown timer until the big reveal. Time will tell.