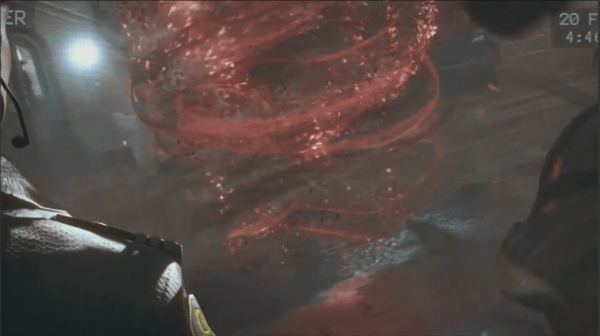 Nate Fox game director at Sucker Punch, took to the PlayStation 2013 stage to announce and introduce inFAMOUS: Second Son. The debut trailer shown can be viewed below this article!
He started the presentation speaking about the price of our security, stating, "4.2 million security cameras are distributed all around Great Britain…Our security comes at a high price – our freedom." Then he spoke about how great it would be to have superpowers that allow you to circumvent a highly monitored world…that's when it became clear that we were about to see a new entry in the inFAMOUS franchise.
A PS4 exclusive, inFAMOUS: Second Son looks to make you more powerful than ever, allowing you to phase in and out of space. Now, without spoiling any previous storylines/conclusions, we can tell you Cole McGrath is not the player character this time. The trailer shown was all cinematics and hopefully there will be a video online soon for us to show you. Stay tuned to Capsule Computers for all future inFAMOUS: Second Son news.