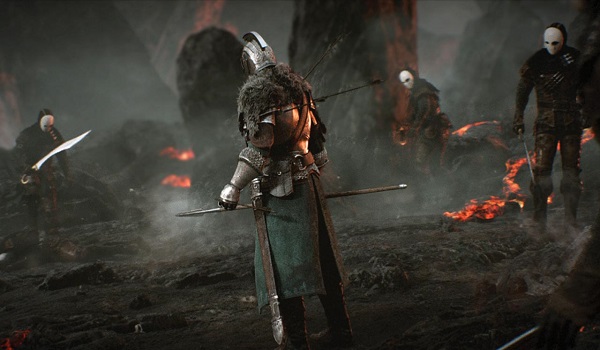 Namco Bandai are asking for players assistance in deciding the tagline for Dark Souls II.
The current tags you can choose from are thus:
Transcend Death
Into The Beyond
Go Beyond Death
Survive Death
Sacrifice Everything
Dark Souls II is set to continue the never ending difficulty of both its predecessors Dark Souls and Demon's Souls. While the game may not see the light of day this year, now is the time to put in your recommendation for the game's tagline. "Transcend Death" is currently in the lead with over 3,400 votes while "Sacrifice Everything" is the closest on just over 3,000. The other three are very far behind however if you wanted any of those, with a combined total of only around 600 votes. Decide which you'll personally go for here.
Dark Souls II is set to be available sometime in the distant future unless From Software ventures information that suggests otherwise; coming to the Playstation 3, Xbox 360 and PC. However, with rumours of the next Xbox and Playstation consoles set to be released by the end of the year a 2014 release seems unlikely, unless of course they secretly have planned all along to release the game on Next Gen Consoles.
Basically no one knows for sure except the developers themselves who've hinted that such a 2013 (more reasonable) release period is unlikely.