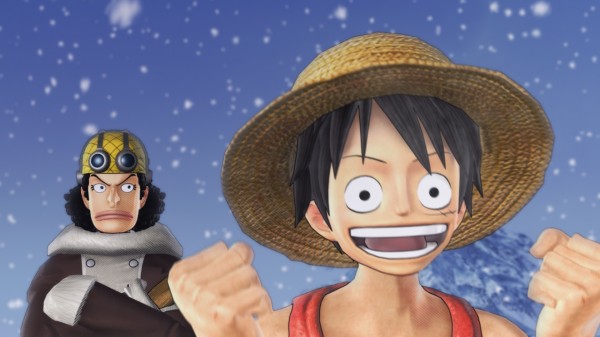 Namco Bandai have announced that they have commenced a 50% off sale for selected titles and DLC on the PlayStation Network. The discounted titles range from PlayStation 3, PSP and PS Vita games as well as DLC of course.
The titles on discount for 50% off are as follows:
PlayStation 3:

RIDGE RACER 7: 3D License Version – $9.99
NAMCO MUSEUM ESSENTIALS – $4.99
NOBY NOBY BOY – $2.49
ONE PIECE: PIRATE WARRIORS –   $24.99

PlayStation Vita:

RIDGE RACER – $12.49
TOUCH MY KATAMARI – $12.49

PSP:

SOULCALIBUR: Broken Destiny – $19.99
TEKKEN 6 – $19.99
NARUTO SHIPPUDEN: Ultimate Ninja Impact™ – $19.99

DLC:

ACE COMBAT ASSAULT HORIZON DLC – prices between $1.99 to $7.49
Dark Souls: Atorias of the Abyss – $7.49
ONE PIECE: PIRATE WARRIORS DLC Pack – $7.49
What do you think of Namco Bandai's 50% off PlayStation Network sale? Will you be picking up any of these titles? If so, which titles? Let us know in the comments section below what you think of this awesome sale.