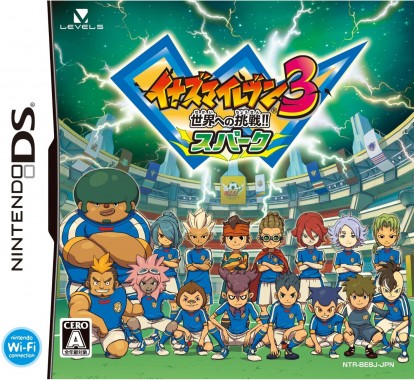 Inazuma Eleven fans have reason to be excited as Nintendo have announced during their Nintendo Direct conference that they will be releasing Inazuma Eleven 3 in two different version on the Nintendo 3DS in Summer 2013.
Inazuma Eleven 3 was originally released in Japan on the Nintendo DS but will be getting upgraded exclusively for Europe and Australia to the Nintendo 3DS console under two different versions titles Spark and Bomber respectively. The games will feature over 2200 characters and 350 moves.
What do you think of this huge Inazuma Eleven announcement? Are you excited? Let us know in the comments section below.