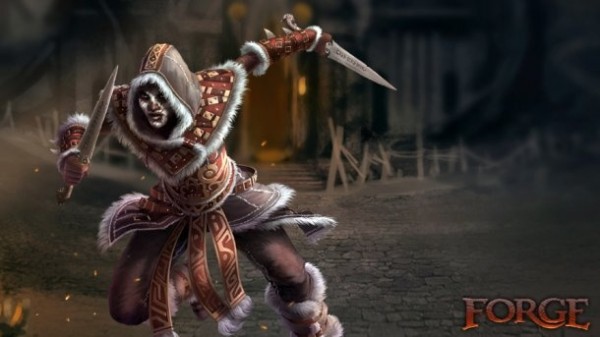 Forge, the online multiplayer PC game developed by Dark Vale Games, had some big announcements today.  Forge's 1.04 patch has now been released into the wild and adds a whole slew of new content.
Included in Patch 1.04 are:
New Training Zone vs A.I. Controlled Bots

Pre-Game Lobby
Server Browser
Group Matchmaking
Expanded Ability Focus System with 30 New Abilities
and More!
New classes, new maps, new abilities, and much more are also still in the plans to come to players down the pipe.  Patch 1.05 and 1.06 are being aggressively tackled and are currently planned to release in March and April.
On top of the patch that dropped this week (and more importantly for those of you who do not yet own the game), is news that Forge is being featured as this week's Midweek Madness Sale on Steam.  The sale will run from Tuesday, February 26 through Thursday, February 28 where you can grab the game for the sweet price of $6.80 USD (a 66% discount from normal retail price) or you can grab a 4-Pack and enjoy it with three friends for only $20.39!
Be sure to check out the Steam page here and enjoy the new updates!