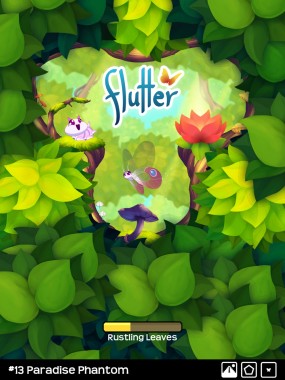 DeNA Co. and Runaway are taking players to the beauty of the rain forests to experience butterflies. Flutter: Butterfly Sanctuary will allow players to collect and raise butterflies from around the world. Each butterfly is modelled after its real life counterpart in behaviour and wing pattern.
The developers at Runaway spent countless hours researching the butterflies that call their local museum's hot house home. Players will be able to experience the incredible life cycle of the butterfly as they collect items to build a viable butterfly habitat. "It's our mission to create great games inspired by nature," said Tim Nixon, director at Runaway. "This area of focus gives us a huge world of wonder to draw upon for characters and stories, while still being able to craft a unique style and feel to our games. Flutter is our best work to date and it finds a wonderful balance between factual authenticity and the magic of gameplay."
Flutter: Butterfly Sanctuary is available fore free on the iTunes App Store here.