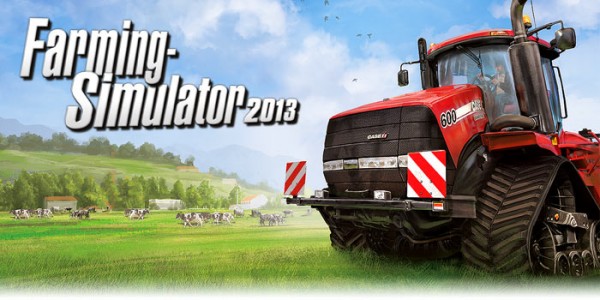 Mac owners, it's time to strap on your boots, check the oil in your tractor, and grab a bag full of chicken feed!  It's been announced that, beginning today, Farming Simulator 2013 is available on the Mac platform.
Giants Studio's agricultural phenomenon is set to harvest all of your money, and you can start by planting it in Apple's firm soil in the Mac App Store or through Steam.
To celebrate the end of the Farming Simulator 2013 trailer drought, a new launch trailer for the Mac release has been unleashed from the heavens!  You can check it out below.
So remember, if you've been sleeping in too late because your rooster died last August and you don't own a PC, you can return to normalcy with Farming Simulator 2013 available on the Mac platform today!  You can check out their official website here!