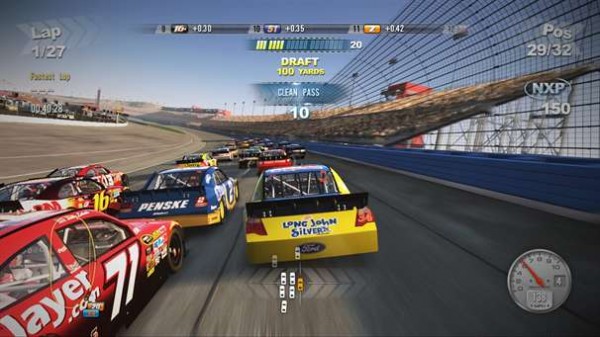 NASCAR has recently unveiled the new 6-Gen stock cars that will be used for their official races. Now you can take them for a spin in the new NASCAR The Game: Inside Line DLC. The NASCAR Gen 6 cars bring the brand new Chevrolet SS, Ford Fusion and Toyota Camry models into the game with detail that will make them look more like the show room models than ever before. The new DLC will be hitting the Xbox 360 and PS3 in late February.
With the Inside Line Highlights DLCs along side the upcoming one, the player can recreate races with race data with their new cars. They can now relive or rewrite different racing events with the new Gen 6 cars.
You can visit the NASCAR game website at  www.NASCARTheGame.com. Or follow them on Twitter here, and like them on Facebook.