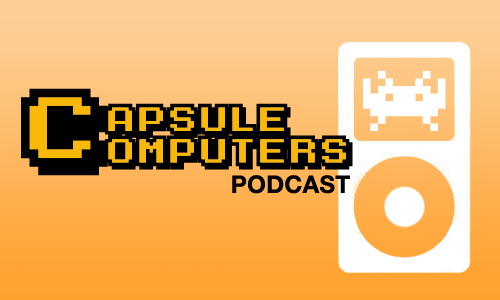 Welcome to the 71st Capsule Computers Podcast, the podcast that has been used to represent the 71st Podcast in the series. In our new format podcast, we have a much more free flowing and personal take on the gaming industry, video games and just gaming in general. Gone are the days of structured content and here are the days of the gloriousness of unscripted, unplanned and totally interesting podcasting. This is, as Majora's Mask would put it, The Dawn of the First Day.
Intro and Outro music are by: The Protomen
Episode Cast:
Benjamin "LinkageAX" Webb
Dustin "Discordman" Spencer
We hope that you enjoy the podcast!

• SUBSCRIBE: iTunes Podcast Channel | Podcast RSS Feed
• DOWNLOAD: iTunes | MP3 (right click/save as)
Send all your video game or podcast questions, hints, suggestions, answers to questions and feedback to podcast@capsulecomputers.com
SPECIAL ANNOUNCEMENT

Special Mention to our partners over at Razer, us here at Capsule Computers we are geared by gamers, for gamers.