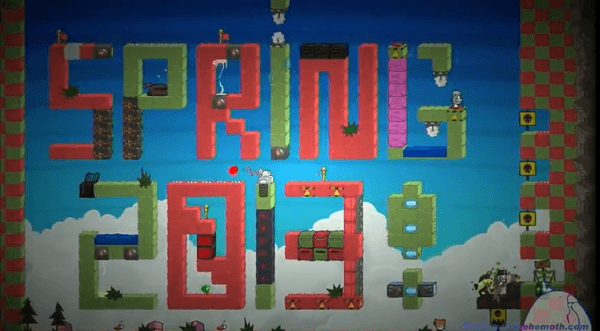 The Behemoth, developers behind the Xbox Live Arcade smash success Castle Crashers, have finally set an upcoming release date for their newest title, BattleBlock Theater.
Originally shown in 2009 and expected to released in 2010, the game is far past being late to the party and some were even beginning to wonder if the title would ever be released.
The video below not only gives us a release date, but it also shows a little of the gameplay for the expected title off.  Two players traverse what is obviously a very dangerous landscape covered with spikes, flame throwers, moving buzzsaws, and more as they work their way across the level.  The camera zooms out at the end to show the expected release date as "Spring 2013."
The game is currently set to have a closed beta that will begin Thursday, February 28 that you can check out here.  For additional information, also be sure to check out Behemoth's blog here.