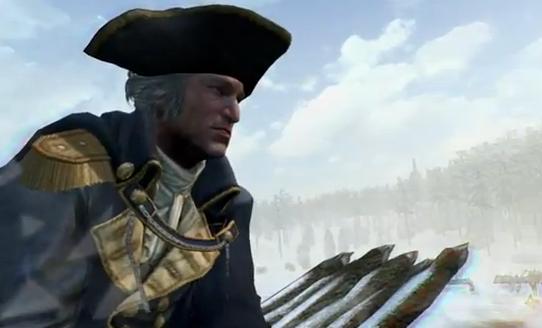 Ready to play "what if?" with a certain president? Well, you are in luck as the first piece of the trilogy DLC for Assassin's Creed III, appropriately titled The Tyranny of King Washington: The Infamy is now available for download on the Xbox 360 and PC, with the PS3 seeing a release later in the week.
So what is the first installment about?
In the first episode of the Tyranny of King Washington series, our hero, Ratonhnhakéton, awakens from an unsettling dream to find that, despite his efforts to deliver justice in the newly-founded United States of America, a new king has been crowned – George Washington. The Infamy will take gamers through the beginning of the journey to dethrone King Washington.
Of course this is the first of three, so those with the season pass can get all installments automatically, while Wii U owners will be able to download them through the eShop.
Upcoming episodes include The Betrayal (March 19th for Xbox 360 and PC, with March 20th being the date for the PS3) and The Redemption (April 23rd for Xbox 360 and PC, 24th for the PS3). You can check out the trailer below, and see a first glimpse of yet another chapter in the Assassin's Creed saga.