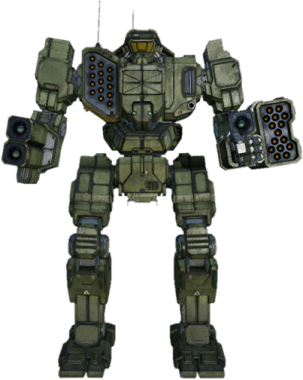 Piranha Games have released a new update to the MechWarrior Online game for PC, which is the latest in the MechWarrior franchise. The update see's new additions to the MechWarrior Online game, such as a new map as well as a new Mech and cockpit items.
The new game map is called Alpine Peaks, and sees players battling out across a mountainous terrain. The icy environment is not one that looks advantageous for some mechs.
Many players might want to check out the five or so variants of the Trebuchet mech that have been added to the MechLab. The following is a quote on the mechs capabilities:
The massive content update also includes five (count them: FIVE) versions of the epic Trebuchet now available in the MechLab, a medium weight BattleMech that offers a potent blend of both long and short-range fire support: Fifty tons, 86 km/h, dual LRM-15's with three medium lasers in reserve, the Trebuchet will hurl a veritable torrent of devastation before an enemy can even get close.
Also included in the update is a new Matchmaking feature that will balance matches much better, as well as enabling players to customise various visual settings. The following is a quote:
Also making its debut in this update is Phase III of MatchMaking. The Match Maker will form the best balanced match in terms of both skills and Mech classes of all players involved, and new cosmetic items allow you to proudly display your favorite house faction with Faction Holograms for your cockpit. Dominating the battlefield has never looked so good.
Be sure to check this link for info on the new map. And this link for details on the new mechs.