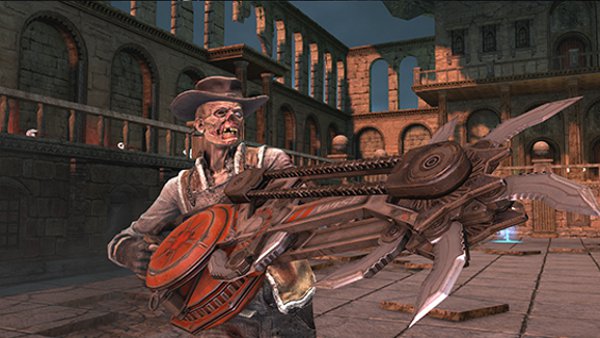 ATLUS and Old School Games have put together a pretty fun new contest to promote their new game God Mode, while letting players lend a hand athe final product s well. Since the game focuses on players starting out already deceased, to add a little bit more fun the game includes a Spirit Guide that mocks the player for how they died. How can players help with that? By coming up with fun, ironic, or otherwise unique deaths for the Spirit Guide to chide the player with.
The winners of the contest will have their submission recorded by the voice of the Spirit Guide for inclusion in the game and the author listed in the Special Thanks of the games credits. If you have what it takes to come up with worthy death, double check the official rules and submit it to the comments section of the news post HERE before January 11th 11:59 pm PT.
God Mode is a up to four player co-op shooter for PC, XBLA, and PSN set to release early this year, that is luckily rated M, so potential contest entrants don't have to worry as much about the content of their submissions.