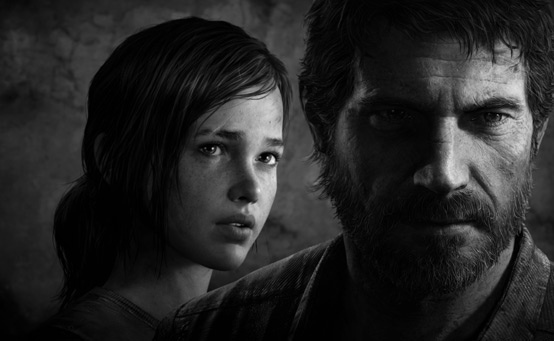 To promote their new title, The Last of Us, Naughty Dog is pulling out all the stops with not one, but two Special Editions of the game. Set to be released on May 17 the Ellie Edition and the Joel Edition, only available at GAME and Tesco & Independents respectively, will be packaged in a unique canvas cover and come with an insane amount of extras. The packages include the expected bonuses, a mini art book filled with the artwork that shaped the games and a limited edition comic book made by Dark Horse Comics that plunges into the back story of the character Ellie that has a special cover only available in the Special Edition.
Each edition also contains an individual poster and skin for the Dualshock 3 with the character of each copy featured. However, gamers may be most excited about the bonus DLC included with each copy. The Survival pack includes multiplayer expansions that includes bonus XP, customizable items, in-game currency, and bonus Joel and Ellie skins once you beat the main game. There's more than gameplay enhancements in the extras though. The Sights and Sounds DLC gives players the games official soundtrack (by award winning composer Gustavo Santaolalla) to cover the sounds, and a PS3 dynamic theme for the sight end of the package but this is available for anyone pre-ordering the game. Last but not least, a voucher for downloadable skins for LittleBigPlanet for an Ellie or Joel Sackboy.
More information for this game or any other details can be found at the makers official website, www.eu.playstation.com.