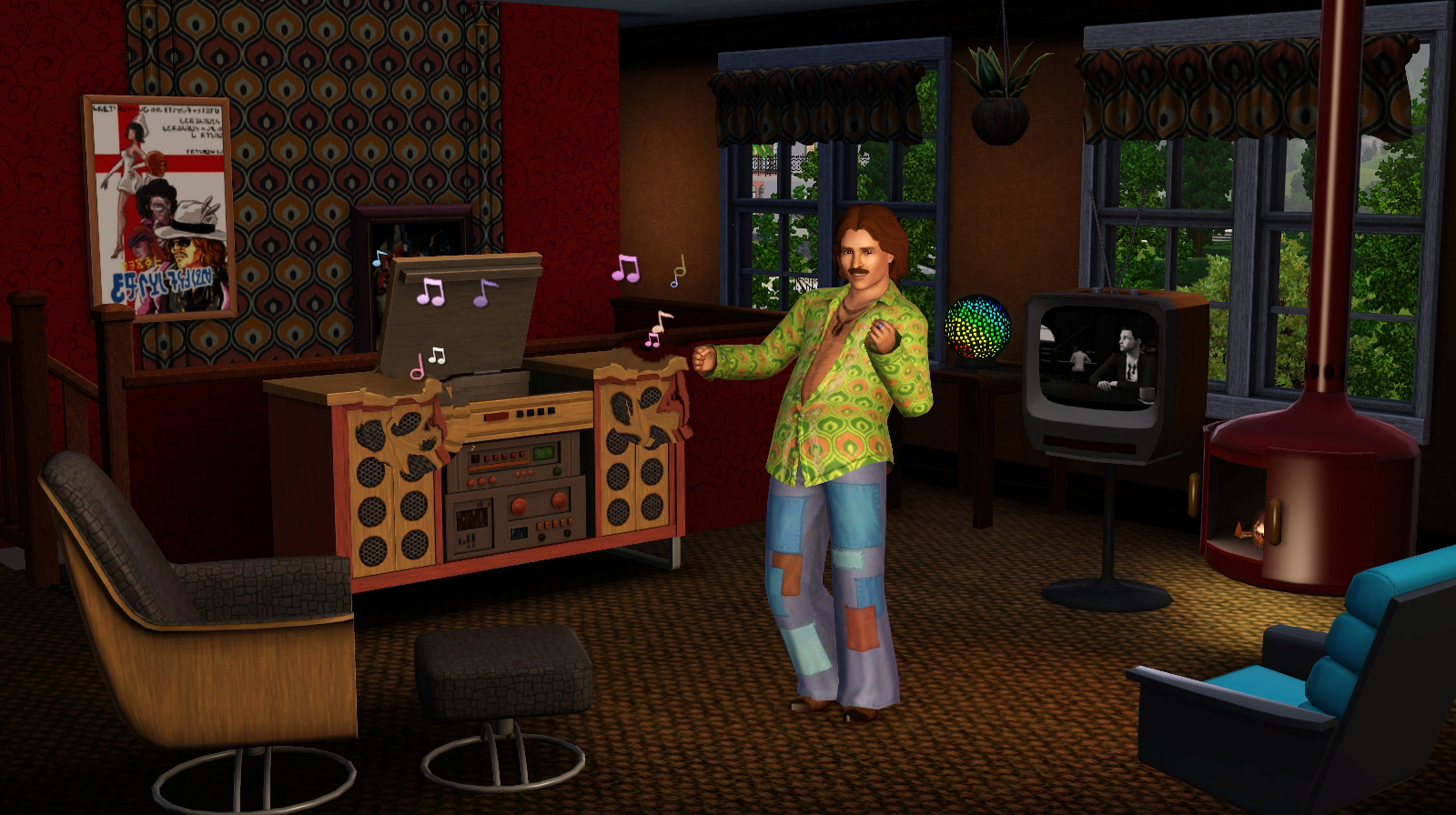 'The Sims 3 70s, 80s & 90s Stuff Pack' is now available in Australian stores and also as a digital download through Origin.com.
The pack includes fashion items, hairstyles, décor furniture and other miscellany from each of the three eras. Known as the "groovy 70s", the decade's iconic flare jeans, bell-bottoms and wide-collard suits (like the ones that well quaffed disco-dancing dude above is wearing) have been included. And of course, you can't dance the night away without first having your very own Starlight Party Ball. Get to boogying down!
Now the outrageous 80s trends such as the famous (or infamous?) big hair, brightly coloured leotards, leg-warmers and headbands are also at your disposal. You'll be ready to film a terrible fitness video in no time! But, you can also be dressed for success with the old-fashioned shoulder-padded suits (Ladies! You remember them. They weren't primarily for men. I think my Mum has a few tucked away in a closet somewhere…). You'll also be getting those awesome old-school arcade game machines seen in the picture above!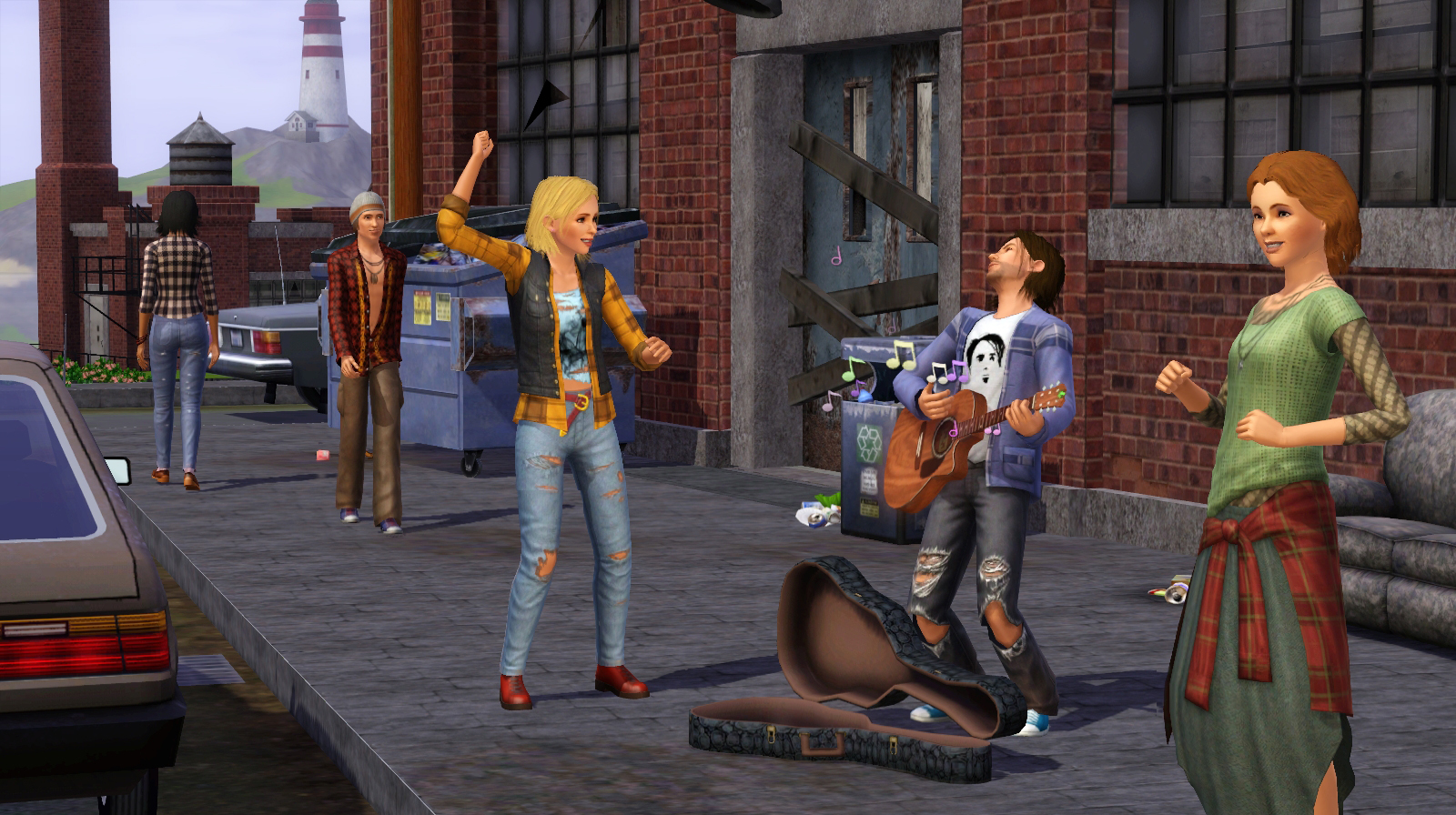 And finally, we've got the decade of my Birth, the 90s. Grunge really exploded in the 90s, and now it's set to do so again in The Sims 3. With tattered jeans, flannel t-shirts and layered tops, you'll be rockin' in style! Then again, you can opt for the 90s casual-chic style and don an asymmetrical hemline handkerchief skirt with a slick rockstar hairdo. Still rockin'. To further cement your status as a rock God, you can outfit your homes with distressed and metal furniture!
The Sims 3 70s, 80s & 90s Stuff Pack is Rated M for Mature and you can download it via the Origin link above (PC Only) or buy in stores for the PC or Mac.