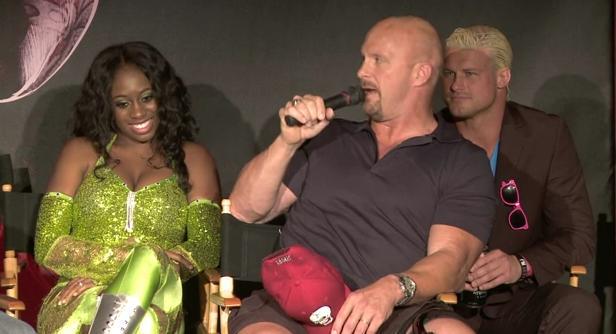 "WHAT?!"
Hot off the heels of the THQ assets auction, the rumour is that the WWE Games license (which reportedly didn't sell during the auction itself) will find a home with one of the big two sports games developers. And it's not EA Sports.
Take-Two, the parent company of 2K Games, has snapped up the WWE Games license from THQ, according to IGN's sources. Details have not been finalised so we can not give you specifics on how much was paid or what the other terms of the sale might be. Going into this auction, we WWE fans had hoped that it would be picked up for future development by either EA Sports or 2K, so it seems we got our wish.
How do you wrestling fans feel about this? Optimistic about the future of WWE Games? Let us know. Also, check out this rundown of all the THQ assets that were sold at the auction. THQ CEO Brian Farrell's letter to his employees can also be found here.