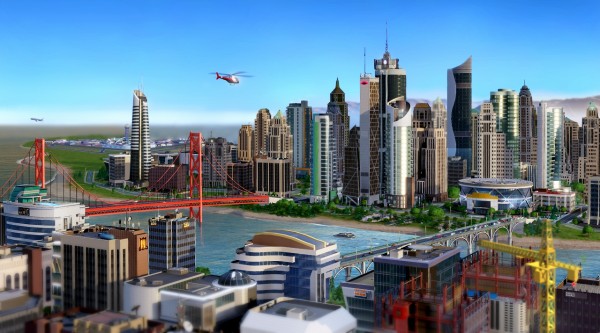 Maxis has given us a little something to whet our appetite for SimCity's AU release on March 7th – the in-game introduction video!
Everybody who is familiar with The Sims franchise is also familiar with the tradition of these intro videos that play after loading up the game. Well, this particular one for SimCity is all gameplay footage and shows off multi-city play and city specialisation, which we covered in our EA Showcase interview with SimCity producer Jason Haber.
The video also gives an example of the "great works" that players will be able to co-operate in building with the Space Center shown at the end. The video can be viewed below.
We are really excited for this SimCity reboot, are you guys? (We know the answer is yes!) How can you not be with the prospect of managing up to 16 cities at once, or with the help of a friend in fully-realised multiplayer for the first time ever in the series!?