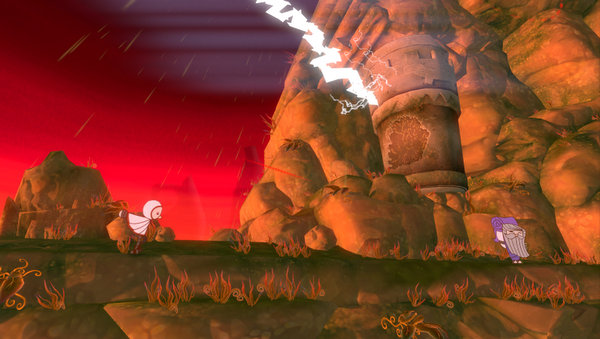 British indie developers Secret Lunch released the trailer for their first game Shu. This teaser shows off several characters running away from a purple being chasing them.
Shu is a 2d platformer featuring 3d backgrounds where players will climb mountains and meet a cast of villagers who have become victims of the storm. Players will need to make the decision to pause their adventures and bring aid to the victims by freeing them from being trapped and reuniting them with their loved ones and risk being consumed by the maelstrom chasing you. Check out the teaser trailer and screenshots below.
Find out more about Shu here.