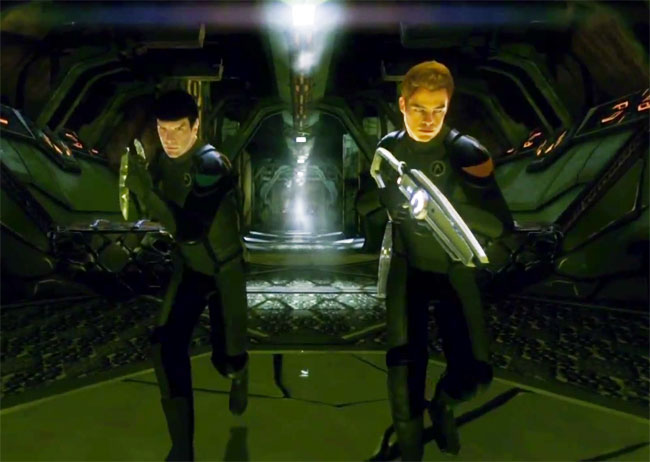 Paramount Pictures and NAMCO Bandai Games has announced that Star Trek: The Video Game is hitting stores in Australia and Europe on April 26th of this year. The game will feature a completely new adventure for the Star Trek universe on the Xbox 360, PS3, and PC. Digital Download for these games will be available for the PC and PS3. The story will be written by Bafta award winner Marianne Krawczyk, so standards are high.
Pre-orders for the game will be available at retailers within the next few weeks. Along with a pre-order you will get exclusive items and uniforms for Kirk and Spock from several of their canon adventures.
The exclusive "Elite Officer Pack" will include:

–          Stealth Pack – Kirk and Spock stealth uniforms, plus Starfleet Type IV Stealth Sniper Rifle and extra ammo
–          Brawler Pack – Kirk leather jacket costume and Spock Vulcan Science Academy costume
–          Kelvin Pack – Kirk and Spock  U.S.S. Kelvin uniforms, plus  U.S.S. Kelvin Hand Phaser
–          Academy Pack – Kirk Academy Uniform, Spock Officer Dress Uniform, plus Academy Phaser
–          Kobayashi Maru Pack – Kirk and Spock  Kobayashi Maru uniforms
To learn more you can visit the Star Trek The Video Game website here.